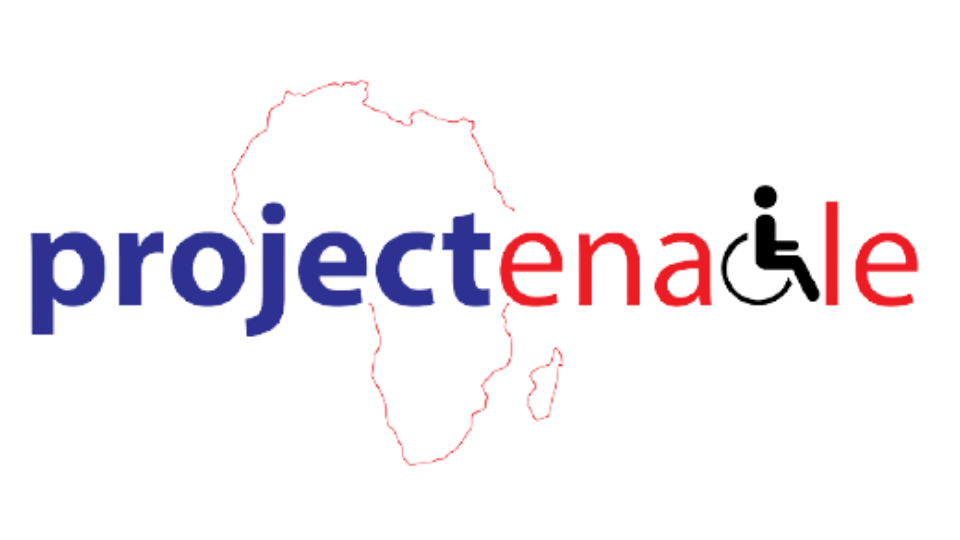 Oral History Research Project Documentary Screening and Panel Discussion
Advocacy, Agency & Disability: The Nigerian Disability Law Through the Lens of Oral History
Davis Hall, International House, 155, Claremont Ave., 10027, New York City
This research project explores the intersection of advocacy, agency, and disability within the context of the Nigerian Disability Law, specifically through the lens of oral history. The Nigerian Disability Law, enacted after over nine years of advocacy, to protect the rights and promote the inclusion of individuals with disabilities, is a crucial instrument for empowering and advocating for this marginalized population. However, an examination of the law through the lens of oral history provides valuable insights into the historical experiences, narratives, and struggles of persons with disabilities in Nigeria.
By delving into the lived experiences and oral narratives of individuals with disabilities, this abstract aims to shed light on the historical context and societal attitudes towards disability in Nigeria. It explores how these narratives can inform and shape advocacy efforts, policy-making, and the implementation of the Nigerian Disability Law. The inclusion of oral history perspectives enables a deeper understanding of the challenges faced by persons with disabilities, their resilience, and their agency in advocating for their rights.
The project highlights the importance of capturing and preserving oral histories of persons with disabilities as a means of documenting their experiences and amplifying their voices. It emphasizes the need to integrate oral history methodologies and storytelling techniques into disability advocacy initiatives to foster empowerment, self-advocacy, and the recognition of the diverse narratives within the disability community.
Furthermore, the research discusses the role of oral history in challenging societal stereotypes, promoting empathy, and fostering a more inclusive and equitable society. It advocates for collaboration between disability rights organizations, oral historians, and policymakers to incorporate oral history narratives into the implementation and evaluation of the Nigerian Disability Law.
In conclusion, this research underscores the significance of incorporating oral history perspectives in the understanding and promotion of disability rights within the Nigerian context. By recognizing the agency and experiences of individuals with disabilities through oral narratives, it seeks to contribute to a more inclusive and historically grounded approach to advocacy, policy-making, and social change.
Sebastian Fries joined I-House as President and CEO in May 2021. Prior to I-House he served as the inaugural Executive Director of Corporate Partnerships at Columbia Mailman School of Public Health, where he led industry relations between Columbia faculty and Fortune 500 corporations. Prior to Columbia, Fries was the Chief Giving Officer at TOMS Shoes in Los Angeles, CA, where he led the company's social impact strategy with partnerships in more than 70 countries. Earlier, he held various international leadership positions at Pfizer, including Senior Director of Global Access and Director of Strategic Planning for the Emerging Markets Business Unit. He received a PhD in International Relations from the Free University in Berlin, spent three years as a graduate student at Harvard University as part of his doctoral studies and holds an MA from the University of Cologne. Born and raised in Germany, he and his family have enjoyed living abroad in Egypt and Italy and now reside in New York.
In addition to being the Director of the Columbia Center for Oral History Research located in INCITE, Mary Marshall Clark is Founding Co-Director of Columbia's
Oral History Master of Arts
(OHMA) degree program, created in 2008-09. Formerly, she was an oral historian and filmmaker at the
New York Times
. Mary Marshall has been involved in the oral history movement since 1991, and was president of the United States Oral History Association from 2001-2002, and has served on the Executive Council of the International Oral History Association. She was the co-principal investigator, with Peter Bearman, of the
September 11, 2001 Oral History Narrative and Memory Project
, a longitudinal oral history project through which over 1,000 hours of interviews were taken with eye-witnesses and immigrants and others who suffered in the aftermath of the events. She also directed related projects on the aftermath of September 11th in New York City. She has directed projects on the
Carnegie Corporation
, the Atlantic Philanthropies, the Council on Foreign Relations, the Japanese Internment on the East Coast, the
Apollo Theater
and Women in the Visual Arts. She has interviewed lead figures in the media, human rights, women's movements and the arts. Mary Marshall writes on issues of memory, the mass media, trauma, and ethics in oral history. Her current work focuses on the global impact of torture and detention policies at
Guantánamo Bay
. Mary Marshall is an editor of
After the Fall: New Yorkers Remember September 11, 2001 and the Years that Followed
, published by The New Press in September, 2011. She is a distinguished lecturer for the Organization of American Historians. Clark holds two masters degrees from Union Theological Seminary.
Evan D. McCormick joined INCITE in 2019 as an associate research scholar on the Obama Presidency Oral History project, for which he focuses on the Obama administration's foreign policies and the Obama presidency in a global context. He received his Ph.D. in History from the University of Virginia (2015) and an M.A. in International Relations from Yale University (2007). He has held postdoctoral fellowships from the Center for Presidential History at Southern Methodist University and the Clements Center for National Security at the University of Texas at Austin. At INCITE, Evan is also the co-P.I. of the Obama Scholars Global Leadership Study, a ten-year prospective study of the Obama Foundation Scholars program. Founded in 2018, the Obama Foundation Scholars program brings a cohort of 12 emerging architects of change from around the globe to Columbia University for a year of education and training. INCITE's study aims to create a dynamic archive of these scholars' thought and experiences through interviews recorded during their introductory year at Columbia, and then at regular intervals over the next decade. The archive will enable investigation into transnational networks of activists working to tackle urgent issues like climate change, peacebuilding, and access to education, as well as the changes in local, national, and international politics that both facilitate and constrain such work
Kealohaku'ualohaku'upoki'i Balaz is a leader in senior and community health with an emphasis on memory care and advocacy for underserved populations. A Native Hawaiian and geriatric nurse practitioner, Poki'i develops cultural approaches to caregiving to improve health outcomes for aging individuals. Poki'i served as Interim Executive Director of Lunalilo Home, a residential care home that serves Hawaiʻi's elders and aging adults. Since its establishment over 130 years ago by Hawaiʻi's King William Charles Lunalilo, Lunalilo Home has served thousands of kupuna and offers residential care, day programs, private transportation and meal services for Native Hawaiian elders. In her role at Lunalilo Home, Poki'i centered Native Hawaiian culture and practices to honor the kupuna her organization serves and to uphold the vision of King Lunalilo. Poki'i also leverages her clinical and personal background and expertise in the treatment of Alzheimer's and dementia to address senior care issues in public policy. Poki'i is a member of the Native Hawaiian Health Advisory Board and the Policy Advisory Board for Elderly Affairs where she promotes legislation to protect the interests of the aging population of Hawai'i. She is a recipient of the Alzheimer's Association's Aloha Chapter Advocate of the Year Award and the Pacific Business News 40 Under 40 award. Poki'i is a double board-certified family nurse practitioner with a doctor of nursing practice, a master's degree in business education, and a bachelor's degree in nursing from the University of Hawaiʻi. She also holds a master's of science degree in nursing education from the University of Oklahoma.
Dolapo Agbede is a leading Diversity, Equity and Inclusion Expert in Africa. As the Founder/Lead consultant & researcher at Will Way Paradigm, she delivers data-centric sustainable solutions at the nexus of social engineering, technology, workforce cohesion, and disability Inclusion. She co-create solutions for organizations across their people, processes, programs and platforms targeting underserved communities in Africa. She brings over 17 years of work experience with large diverse teams in engineering, project management & regional competence center management in key economic sectors including, ICT, Payment Solutions, Telecommunications, Talent management and business administration. Her career experience spans across Europe, Middle East and Africa. Globally recognized for my work in various capacities to ensure inclusion and diversity is practiced in communities, organizations, and schools where I coach leaders and help them shape their roles as DEI champions, ensuring they have the information, tools, and support to ground their team culture and business operations in diversity and inclusivity. Lead, support, and facilitate internal resource groups to drive momentum around D&I initiatives and programs in organizations. Dolapo sits on the board of directors at Stanforte Edge Ltd/Gte.
Tobiloba has over 10 years experience working with various organisations in the Disability Management sector in different countries. She holds a degree in Law and was called to the Nigerian Bar in 2008. She also holds a Masters Degree in International Law. She started by working on Disability Policy as a member of the Nigerian Vision 20:20: 20 policy drafting team, and went on to work with various NGO's in a quest to improving the lives of persons with disabilities. In 2017, she Launched 'The Let Cerebral Palsy Kids Learn Foundation to promote inclusive mainstream education for children with Cerebral palsy in Nigeria. This was born out of a realization in 2016 during her Mandela Washington Fellowship, Professional Development Experience; that children with Cerebral palsy were being excluded from mainstream education by the school system in Nigeria. To date, the project has provided support to over 250 children and their families and enabled over 70 of these children access inclusive education. Each family under the project access continuous counselling, referrals, school placement supports and school readiness assessments. The project has also trained over 400 Teachers in its bid to address the knowledge and skill gap of mainstream classroom teachers to engage children with Cerebral Palsy in their classrooms. Tobiloba is also a 3 time published author that believes strongly in the power of words to create a change in perceptions and realities.
Anu is a multi-skilled Investigative Journalist, Award-winning Documentary Filmmaker, and Social Justice Advocate who has worked on development issues for over 12 years. She has led several community-based development initiatives in this regard while sparking essential conversations, inspiring government action and contributing to public policy. She is dedicated to working on research projects that are evidence-driven, focusing on policy implementation, government accountability and socio-economic justice. She is Bertha Fellow and Chevening Alumna.
Rebecca holds the position of Research Associate at INCITE. In this capacity, her work principally involves research and interviewing for the Obama Scholars Global Leadership Study and the Obama Presidency Oral History Project, and coordination of the Assembling Voices Fellows Program and the Summer Institute: Oral History and Social Change. At Skidmore College ('20) she studied Sociology with an academic concentration in societal inequity and inequality in the context of race relations in the United States. Her Bachelor's thesis was awarded the Periclean Scholars Award and inquired into the legacy of slavery and political ideology as predictors of White racial resentment towards African Americans. In previous years, Rebecca engaged in research and advocacy work focused on criminal justice and education reform during her time at the Center for Advancing Opportunity in Washington, D.C. and at Johns Hopkins University
Olusola Owonikoko is a development practitioner working with businesses and legislators to promote inclusive policies and programs to increase the hiring of people with disabilities in Nigeria. Olusola is the Executive Director of Stanforte Edge, an organization that has provided training to 250 corporations to develop disability-inclusive policies, practices, and programs. To improve the developmental outcomes of people with disabilities and to remove barriers to employment, Stanforte Edge's disability-focused digital skills program has trained 5,000 youth with disabilities in sought-after skills, connected 1,500 youth to job opportunities, and provided business support to 1,000 entrepreneurs with disabilities since 2014. Stanforte Edge's advocacy, education and training programs are all co-created with the communities they serve. The organization has supported four people with disabilities in their run for public office, and the organization's Disability Audit Toolkit, which was created using feedback and solutions from people with disabilities, is used by organizations across Nigeria. Olusola's work with state-level policymakers contributed to the successful implementation of disability-inclusive public policies in four Nigerian states. Olusola was named one of the 100 Most Influential Young Leaders in Africa by the Pan-Africa Youth Leadership Foundation. He is a member of The World Bank's Skills for Employment Youth Advisory Group and he is the president of the Carrington Fellowship Network, a U.S. Government civic leadership program in Nigeria. Olusola holds a master's degree in globalization, business and development from the University of Sussex and a bachelor's degree in microbiology from the University of Ilorin.