Daniel Abiodun Aro participated in the Aspiring Entrepreneurship Program in 2022 and was selected to participate in the Sterling Disability Inclusion Program later the same year. Daniel is physically impaired and moves with the aid of his crutches. He is currently working with Sterling Bank and does his other work as a social media manager and a graphics designer.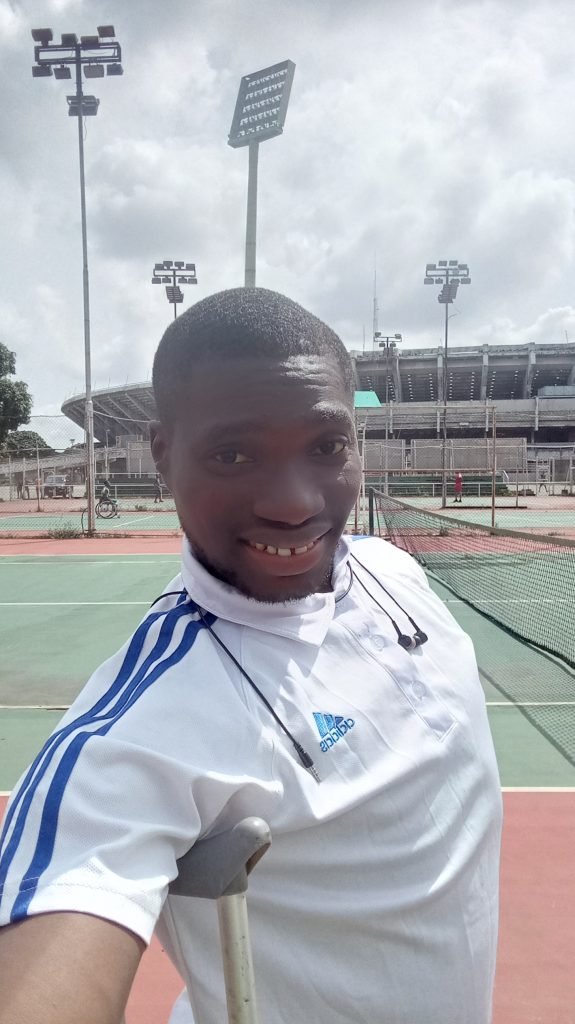 Briefly explain what you do for a living?
I work with the Product Organization of Sterling Bank, and it has been a good experience for me. I have learned so much on the job that I consider good for my career. As a Social Media manager and Graphic designer, I help manage brands' social media and bring to life every written conceptualization made for design to capture minds. With this, you can say I am also a content creator.
How was your experience participating in the Sterling DIP?
I have to express that it was truly enlightening and captivating. And the facilitators and fellow persons with disabilities like myself made my stay worth it. For the first time, I felt a sense of belonging to a community. This is an experience that will forever stay with me.What was the best part of the program?
From the session on Mindfulness and Self Discovery, I learned to live in the present and be more mindful with a positive attitude toward the future. In fact, this shaped my mind and my belief that greatness can only be achieved by a ready and dedicated mind. I've had my self-esteem on the rise and my resilience spirit has grown exponentially. I began to experience the new me. Thanks to Project Enable Africa, I can now feed myself and worry less about tomorrow. Project Enable Africa provided me and others with an enabling and inclusive workspace. With the help of Project Enable Africa, I now believe dreams come true. Right now, I work in one of the leading financial institutions!
What would be your word of advice to fellow PWDs?
To my fellow PWDs, I want to encourage you to be happy with yourself and have a positive mindset about life. I would like to advise that persons with disabilities should learn relevant skills and be competent. These will also help in the technological world we are in now.